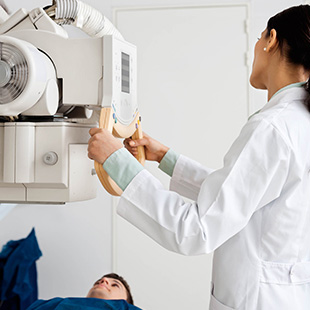 General X-ray exams, also known as radiography, are now recorded digitally rather than with the traditional film used in the past. Digital X-rays provide results in seconds since there is no need for processing. X-rays help doctors determine the extent of injuries and identify the cause of symptoms. X-rays can be taken of almost any part of the body, from the skull and face, to spine and ribs, to arms, legs, hands and feet.
X-Rays are available at the following Advanced Radiology locations
Call to Schedule: 203-337-XRAY (9729)
Fairfield – 1055 Post Road
Orange – 297 Boston Post Road
Shelton – 4 Corporate Drive, Suite 182
Stamford – 1259 E Main Street
Stratford – 2876 Main Street
Trumbull – 15 Corporate Drive
Wilton – 30 Danbury Road
Preparation
General X-ray exams take from 10 to 45 minutes to complete.
No preparation is required for general X-ray exams.