Our Mission
Our mission is to provide ethical care to our patients, delivered with
integrity, compassion, and respect.
We strive to deliver exceptional professional service to our referring physicians
designed to enhance their care for our mutual patients.
We accomplish these goals by providing exceptional opportunities
for our staff to grow professionally in a positive, productive, team environment.
"At Advanced Radiology, we have the opportunity for cross training throughout the company."
Benita, Patient Service Supervisor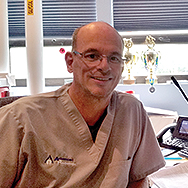 "Advanced Radiology is an environment for technologists who are not afraid of a challenge to work independently with a great staff and group of radiologists
to increase your
knowledge and skills."
Brian, MRI Technologist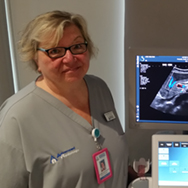 "While the work can be challenging, there is great camaraderie amongst the staff. That's I why I have been with Advanced Radiology 22 years as a Sonographer."
Judi, Ultrasound Technologist
"I was a hot mess, NOT due to anything other than my own anxiety and everyone, literally EVERYONE, made me feel 100%, couldn't ask for a better staff, THANK YOU!!!!!!!!!"
"I have many! MRIs but this was the best by far!!! The machine is new and spacious, the radiologists do a great job protecting your ears and announcing the remaining time in short, manageable bits. Actually went to sleep as I was so comfortable. Also, during Covid ,with a husband weakened by radiation and chemo, we'd been essentially sequestered and I was nervous about contact – no need. They are very much on top of the cleanliness issues and I found nothing which could have been done more carefully. And I had follow-up to help scheduling the next procedure needed. Everyone was extremely kind – HIGHLY RECOMMEND! It's my new first choice." D.T.
"The MRI tech is an absolute gem. I was nervous about the MRI and he was going off shift when I came for my appointment. He remembered me from a previous visit. When he saw how nervous I was, he stayed past his shift and literally held my hand the whole time I was in the machine. It was the kindest thing anyone could have done for me. I am grateful beyond words. All your staff should emulate his professionalism and kindness. Please commend him for me :)"
This handwritten note
from a patient was
received by one of our
PET/CT Technologists.
Help us deliver the highest quality care
with the best possible patient experience
Benefits designed to enhance our lives,
both at work and at home
Learn more about our dedication to our
patients, physicians, staff and community
Eight clinical sites throughout
southwestern Connecticut