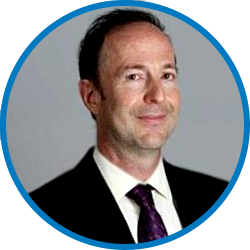 Dr. Rosovsky has approached radiology with two degrees in electrical engineering. His background provides him with insight into the best ways to image patients safely and effectively.
After completing a two year fellowship in Neuroradiology at NYU, Dr. Rosovsky has continue to expand his areas of expertise.
Dr. Rosovsky enjoys speaking with patients and their doctors.
Specialty
Neuroradiology
Education
Undergraduate: Columbia University Graduate: Columbia University School of Engineering Medical School: SUNY Downstate Medical Center Residency: Beth Israel Medical Center, NY, NY Fellowship: NYU medical Center, NY
Board Certification
American Board of Radiology 2004 Certificate of Added Qualifications in neuroradiology 1996, 2006
Interests
Neuroradiology, pediatric neuroradiology, Head and Neck Radiology, Imaging of Dementia, Women's Imaging, Dynamic Pelvic MRI
Awards
Top Doctors 2015, Excellence in Design award, Radiologic Society of North America, 2011
Research/Publications
Rosovsky M, Chamarthy MR, "Use of the estimated glomerular filtration rate: who are we hurting?", Radiology. 2013 Apr;267(1):317 Chamarthy MR, Kumar Y, Meszaros MD, Shah A, Rosovsky MA., "Isolated central sulcus hemorrhage: a rare presentation most frequently associated with cerebral amyloid angiopathy."Case Rep Radiol. 2012;2012:574849. doi: 10.1155/2012/574849. Epub 2012 Dec 11. Rosovsky M, Rusinek H, "Dose-related nephrotoxicity", Radiology. 2006 Aug;240(2):614] Strouse PJ, Haller JO, Berdon WE, Rosovsky MA, et al., "Horseshoe adrenal gland in association with asplenia: presentation of six new cases and review of the literature", Pediatr Radiol. 2002 Nov;32(11):778-82. Allen J, Siffert J, Donahue B, Nirenberg A, Jakacki R, Robertson P, DaRosso R, Thoron L, Rosovsky M, Pinto R. "A phase I/II study of carboplatin combined with hyperfractionated radiotherapy for brainstem gliomas",
Cancer. 1999 Sep 15;86(6):1064-9. Donahue B, Allen J, Siffert J, Rosovsky M, Pinto R: "Patterns of recurrence in brain stem gliomas: evidence for craniospinal dissemination", Int J Rad Onc Bio Phys 40(3), 677-680, 1998. Rosovsky M, Litt A, Krinsky G, "Magnetic Resonance Carotid Angiography of the neck: Clinical Implications" in Neuroimaging Clinics of North America, November 1996. Rosovsky M, Rusinek H, Berenstein A, et al, "High dose administration of nonionic contrast media: A retrospective review", Radiology 200(1): 119-122, 1996." Rosovsky M. Litt, AW. "MRI of the Extracranial Carotid Arteries" in MRI Clinics of North America, August 1995 Rosovsky M, Goldfarb RC, Finestone H, Ongseng F: "Cold Spots" in Pediatric Bone Imaging. Semin Nucl Med 24:184-186, 1994 Rosovsky M, Fitzpatrick M. Goldfarb CR, Finestone H: "Bilateral osteomyelitis due to Intraosseous Infusion," Pediatr Radiol 24:72-73, 1994. Affiliations and Memberships American Society of Neuroradiology, American College of Radiology, American Society of Pediatric Neuroradiology, myelography, arthrography.