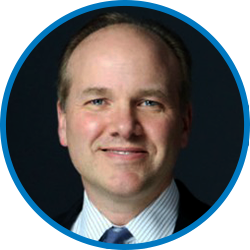 Dr. Muro is sub-specialized in neuroradiology and directs the neuroradiology section at Advanced Radiology. Advanced Radiology's team of board certified neuroradiologists utilize the latest imaging technologies such as 3T MRI and dose optimized multidetector CT to provide the highest level of care in the field of brain, spine, and head and neck imaging.
Dr. Muro also has a passion for healthcare information technology and oversees the clinical side of Advanced Radiology's IT department as the Chief Medical Information Officer. Dr. Muro and the talented team of IT experts at Advanced Radiology take tremendous pride in being at the forefront of healthcare IT. Advanced Radiology continues to innovate by incorporating and internally developing technologies that improve quality of care, lower costs, promote the sharing of healthcare information, and empower patients. One of the many success stories includes the building of a mobile and web based solution which helps physicians view vital imaging studies regardless of where they are. The same solution is incorporated into a web portal where patients can view and share their reports and images. Dr. Muro also serves on multiple IT related committees for major academic institutions and other healthcare related organizations and has won several awards for web based teaching applications.
Specialty
Neuroradiology, Healthcare Informatics
Education
Undergraduate: Cornell University
Graduate: Northwestern University
Medical School/Residency: State University of New York Health Science
Fellowship: The Barrow Neurological Institute
Board Certification
American Board of Radiology
Neuroradiology
Awards
Summa cum laude. Pediatric Cervical Spine Atlas. American Society of Neuroradiology 46th Annual Meeting, June 2008
Summa cum laude. Anatomy Wiz – Soft Tissue Neck: An Interactive, Online Reference and Educational Tool. American Society of Neuroradiology 44th Annual Meeting, June 2006
Summa cum laude. The Anatomy Wiz: An Interactive Internet-Based Anatomy Tutorial – MDCT of the Temporal Bone. American Society of Neuroradiology 44th Annual Meeting
Magna cum laude. American Society of Neuroradiology 39th Annual meeting. Computer exhibit: Soft Tissue Neck Anatomy
Summa cum laude. American Society of Neuroradiology 37th Annual Meeting. Computer exhibit: Skull Base Anatomy
Magna cum laude. American Society of Neuroradiology 36th Annual meeting. Computer exhibit: Head and Neck Anatomy
Roentgen/Fellow Research Award RSNA Research & Education Fund
Research/Publications
Transforaminal lumbar interbody fusion rates in patients using a novel titanium implant and demineralized cancellous allograft bone sponge. The International Journal of Spine Surgery. G Girasole, GJ Muro, et al. December 1, 2013
December 1, 2013Chapter in the ELC Syllabus for the American Society of Neuroradiology 45th Annual meeting. "High Speed Connectivity for Work and Home". GJ Muro. 2007.
Cerebral Venous Thrombosis: Combined Intrathrombus rt-PA and Intravenous Heparin. JL Frey, GJ Muro, CG McDougall, BL Dean, HK Jahnke. Stroke Jan-Feb 1999.
Chapter for Neuroimaging, William Orrison. "The Aging Brain and Neurodegenerative Disorders". MR Theobold, GJ Muro, JP Karis. 1999.
Neuroimaging in Temporal Lobe Epilepsy. GJ Muro, JP Karis. CNS Spectrums. The International Journal of Neuropsychiatric Medicine. 1997, 2:31-42