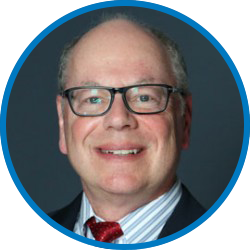 My goal is to insure that every patient who chooses ARC has a personal, professional and calming experience no matter what the exam. My particular interest in ultrasound lends itself to direct patient interaction and communication to enhance diagnosis and convey results immediately.
Specialty
Body Imaging, Ultrasound, Women's Imaging
Education
Undergraduate: Binghamton University
Medical School: NY Medical College
Residency: Montefiore Hospital and Medical Center
Chief Resident: Montefiore Hospital and Medical Center
Fellowship: Thomas Jefferson University Hospital – CT/US/MRI
Board Certification
American Board of Radiology
Interests
Golf, Sports – Baseball particularly
Awards
Alpha Omega Alpha, Medical Honor Society
Dr. and Mrs. David Harrison Award, NY Medical College-Second highest Academic Standing, NYMC Class of 1983
Fellow, American College of Radiology
Top Doctor, Castle Connolly, NY Magazine, CT Magazine, Stamford, Greenwich, Fairfield, Westport, Darien/New Canaan Magazines
Research/Publications
Springer, AD, Cohen SM: Optic fiber segregation in goldfish with two eyes innervating one tectal lobe. Brain Research 225:23-36; 1981.
Lieb W, Cohen, SM, Mitchell DG, Merton D, Shields J: Intraocular and orbital vessels displayed by color doppler imaging (abstr) - presented at the German Opthalmologic Society Meeting; Heidelberg, Germany. September 27, 1989.
Cohen, SM, Lieb W, Mitchell, DG, Merton D, Goldberg BB, Shields, J:Color doppler imaging of the eye and orbit (abstr). Presented at the 75th Scientific Assembly and Annual Meeting, RSNA; November 27, 1989. Radiology 1989; 173 pg. 360.
Cohen, SM, Rifkin MD: Interventional Ultrasonography of the
Genitourinary Tract, in Resnick and Rifkin: Ultrasonography of the
Urinary Tract, 3rd Edition; Pgs. 457-497.
Williams and Wilkins, Baltimore, MD. 1991
Cohen, SM and Kurtz, AB; Biliary Ultrasonography; Radiological
Clinics of North America; 1991; 29: 1171.
Cohen, SM, Weigert JM: Connecticut Mandates New Patient Notification Requirements; SBI Newsletter, Winter 2010
Affiliations and Memberships
ACR, RSNA, ARRS, SRU, AIUM. SBI, CSMS, FCMA, GBMA
Radiological Society of CT-Past President